We Care! We Share! We Help!
1st Annual Walk for Youth Success 2019 Scholarship Fundraiser

Saturday, August 3, 2019
National B&PWF "Best In Class" Recognition Luncheon 2019
MEJ Business & Professional Women's own Dr. Wilson honored at the 69th International C.O.G.I.C. Women's Convention. Angela was recognized for her many contribution to the community, her church, and her Jurisdiction.
MEJ Empowerment Summit 2019
Designed to empower women for Ministry and to connect department's & auxiliaries to one another in a collaborative way.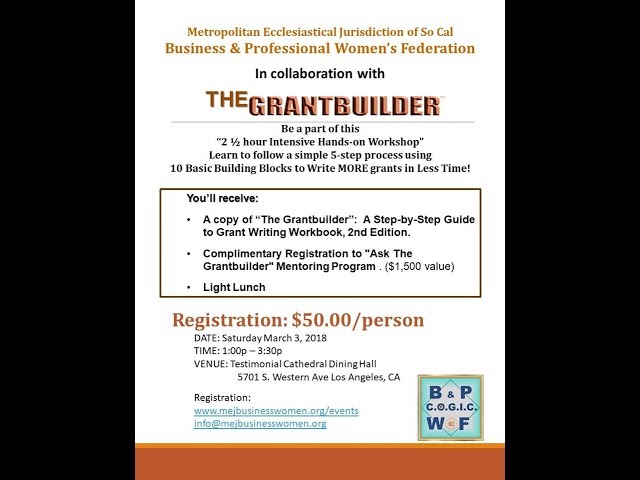 Grant Writing Workshop, March 1, 2018
Double-click the video to edit it and enter a short description of the video here.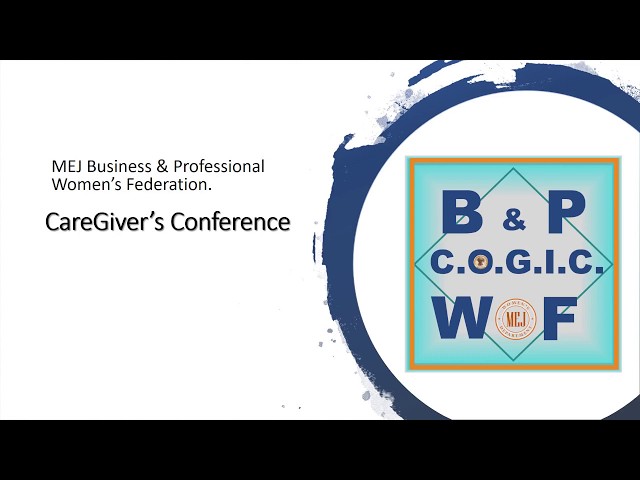 "CareGivers" Conference, May 5, 2018
Double-click the video to edit it and enter a short description of the video here.

0

/